Bless the Bullys is a safe haven and foster home for American Pit Bull Terriers and American Staffordshire Terriers in need. We are located in Cookeville, Tennessee, between Nashville and Knoxville. Working in conjunction with local rescues and animal shelter, bullys who have been abandoned, abused, neglected or that are in other unfortunate circumstances, are temperment evaluated and adopted as house pets only. We are dedicated to finding FOREVER homes for these wonderful dogs!

Don't believe the hype... pit bulls and AmStaffs are among the most loyal, loving and affectionate dogs you will ever own. Their exuberance and zest for life, not to mention their goofy personalities, make them irreplaceable to the owners.

If you are interested in adopting a homeless pit bull or AmStaff, please take a look at the dogs currently available for adoption. All potential adoptors must complete an application and a HOME CHECK IS REQUIRED!
And I am my brother's keeper,
And I will fight the fight;
And speak the word for the beast and bird
Till the world shall set things right."
~Ella Wheeler Wilcox~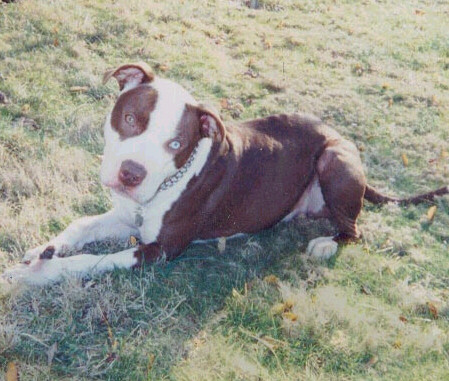 A righteous man regardeth the life of his animals. Proverbs 12:10
Men who will exclude any of God's creatures from the shelter of compassion and pity, are men who will deal likewise with their fellow men. St. Francis
Bless the Bullys is dedicated to bringing about a positive image for pit bulls and AmStaffs. We DO NOT condone the barbaric act of pit bull fighting. If you plan on adopting a dog for anything other than a companion animal, please do not contact us.