Bikers & Bullys Without Borders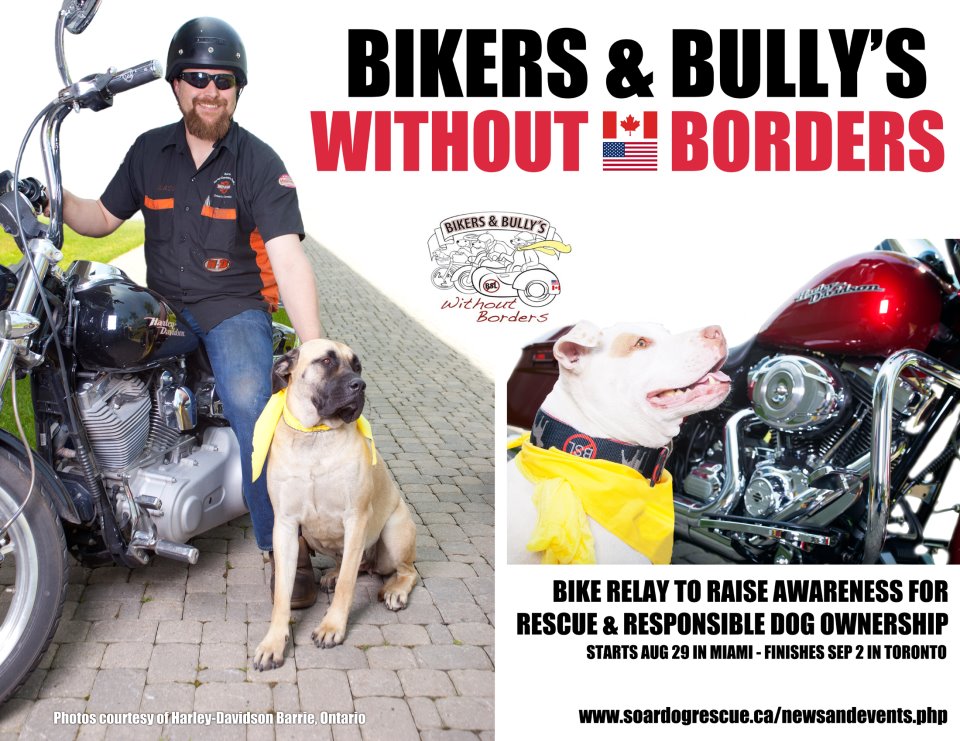 Cross-Country Bike Ride for BSL Awareness

Bless the Bullys Pit Bull Rescue & Education and Southern Ontario Animal Rescue (SOAR) invite you to take part in a unique effort to bring awareness to breed specific legislation, rescue, and responsible dog ownership.
"Bikers and Bullies and Bullies Without Borders" is a bike ride from Miami, Florida to Toronto, Ontario, Canada, and is an effort to demonstrate a united stance against breed specific legislation (BSL). Just as BSL has no boarders, the effort to stop it knows no boarders, as well.

The ride is taking place from August 29 to September 2, 2012. It starts in Miami, FL and goes up the east coast finishing in Toronto, Canada.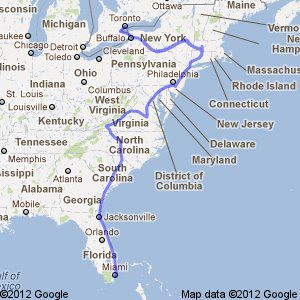 The ride is being dedicated to Lennox and the Barnes family, the people who loved and fought to save his life. After a two year battle, Lennox was killed by the Belfast, Ireland council simply because he looked like a "pit bull." We are having a stuffed Lennox made, and along each stop on the route, he will be handed off to the next group of riders, along with any notes of condolence and support to the Barnes family. After the ride, both the stuffed Lennox and all the cards and letters will be sent to the Barnes family to show that although we are separated by thousands of miles, we stand united with them in their fight, and we all mourn

You don't need to be part of an animal welfare organization to take part in the ride...you only need to have a desire to see BSL come to an end so that no dog and no family ever face the heartbreak and anguish of breed specific legislation again.

Hershey's Group is organizing the troops for a vote on the Ontario pit bull ban in September, and using the bike rally as a fundraiser for their efforts to end BSL there. However, those taking parts in the states can simply use the ride to bring awareness to the fight against BSL, and to promote rescue and responsible dog ownership.

We need every leg of the ride filled – even if its just one bike - so that Lennox and our messages to the family can make it to Canada. Please consider taking part in this very special event, and share this with your friends and bike clubs who may be interested in taking part. Just like the effort to stop BSL, we really need YOU to make this happen!

More information on the ride can be found here,or you can contact me at jodi@blessthebullys.com.